Thank You for the Help
Thank you for helping us with the purchase of our new condo on Singer Island.  You've been a real pleasure to work with!
Deb and Jim
,
Singer Island
Outstanding Service
"We want to express our appreciation for the outstanding service provided by Jim and Jeannie Walker during the listing and sale of our home.  From the inception of our listing, they provided full support for every aspect of the process, ranging from their technology capability in providing e-sign functionality to enable remote electronic signing of documents to the use of a professional photographer who took amazing pictures of our home-they almost made us want to buy it all over again.  Jim and Jeannie Walker are the consummate professionals, and we would recommend them most highly…"
Bob & Fran
,
Singer Island
Fabulous Job Walker Real Estate Group
"As a retired Realtor doing referral work now I can really appreciate the fabulous job Walker Real Estate Group did for us when we bought our condo.  Jeannie Walker went over and above for us when I had to go in the hospital.  She made sure that the project we were in the middle of was completed with meticulous care. Jeannie was always in contact with us as it progressed. We were really relaxed because we knew she was taking care of it."
Terrific Job!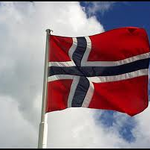 " For our first real estate purchase in the United States, the Walker's exceeded our expectations by far…"