Now in the midst of summer, we are feeling the cyclical nature of the Singer Island real estate market.  It shows a condo market still struggling to catch up with 2015 sales.  In July there were only 12 re-sale closings ranging from the mid $200s to the mid $2 million; plus 26 new listings.
Let's take a closer look at the results in oceanfront condominium re-sales through July 2016 on Singer Island:
There have been 111 condo re-sales on Singer Island through July 2016; a 14% decrease from this time last year.  The sold prices averaged 93% of list price.
Year-to-date 59% of the condo re-sales were under $500K, with 13.5% being in the $1 million plus range.
The average Days-on-Market (DOM) for the condos through July stood at 135 (approx. 4.5 months).
There were no short sales in July; as well as, none year-to-date.
The highest re-sale in July was Ocean's Edge at Singer Island 1401 for $2,612,500; and the least expensive sale was Connemara 404 at $260,000.
As of the end of July, condo inventory decreased to 171 units; but still 13% higher than July 2015.
Price per square foot of the older condos (built 1969-1989) remained steady at $291; and the price per square foot of the newer condos (built 2003-2008) decreased slightly to $552 through July 2016.
High-Tech Hacking

High-tech hacking does not just stop with emails.  Even though everything you read about today revolves around hacked emails, there is so much more to be aware of.  The computer security industry is buzzing with new and creative ways the "bad guys" can get a hold of our personal information.
Here are some of the scenarios that are being discussed by these cyber sleuths:
Wi-Fi Dangers at Rentals: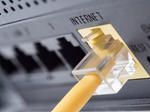 This "so easy and yet so dangerous" category is discussed by security intelligence researcher Jeremy Galloway of cloud software company Atlassian in Austin.
When on a snowboarding trip in Colorado with some friends recently, he realized their Airbnb rental came equipped with Wi-Fi – and that the Wi-Fi router was sitting in plain sight.
All he had to do to get into the server was pick up the router, unbend a paperclip and use it to reset the router. At that point he could have put a snooping program in place that could watch the Wi-Fi network long after he had checked out, sending updates that could include other guests' login credentials and passwords to multiple networks.
The danger is not simply to rentals but any home-based rental where the hosts are not tech or security savvy. He recommends property owners who have Wi-Fi in their rental space physically lock up the device, either in a closet or another secure area.
Drones: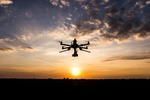 All the talk today is about drones and how they can make life easier for everyone.  To Jeff Melrose, a strategist for cybersecurity at engineering services supplier Yokogawa U.S., drones are a terrifying threat to industrial installations. "In the old days, a fence kept people out of your plant. Now a drone can just fly right over it," he said.
A drone can almost silently creep in, perch and watch for days. It can find its way to a hidden corner of a building and serve as a connection to any open Bluetooth or Wi-Fi networks, even a wireless mouse or keyboard.
Drones are also close to risk-free to the attacker. "You can put up an untraceable drone and if it gets caught, it gets caught," said David Latimer, security analyst at Bishop Fox, a security consulting firm in Tempe, Ariz. Latimer sees a tidal wave of attacks coming. "This Christmas, almost every hacker wants a drone," he said.
Jackware: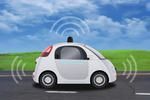 This scenario is not here yet, but could being coming sooner than you think.  With connected cars coming up fast, researchers at ESET, a security company, see ransomware as a likely future exploit.
The nightmarish scenario is that you get into your self-driving car, the doors lock and a message pops up on the screen saying, "Pay us ransom or we won't let you out."
Or perhaps even threatens to take you somewhere you don't want to go.
"Everything I see points to jackware as a logical development. It's not inevitable, but it's up to the people who make cars to prevent it from becoming a reality," said Stephen Cobb, a senior researcher for the firm based in San Diego.
Talking about parts of our home and infrastructure vulnerable to attack might seem dangerous because it could give hackers ideas. Believe me; if we are talking about it, the hackers have already thought of it.  But security workers say it's crucial to staying one step ahead of the bad guys and necessary for a healthy security system.
Our Market Update provides detailed information regarding condos newly listed, pending and sold on Singer Island for the current month.
Enjoy this information prepared just for you!
CALL us today if you are thinking about selling or buying; we offer a free confidential analysis.  Your referral is our best compliment!
We are hopeful for another good year for the Walker Real Estate Group. As the #1 Sales Team on Singer Island, providing our customers a true concierge experience has been a major factor in our success. Trust, integrity and knowledge of the market is our number one priority.
For more information on specific condominium sales activity contact Jeannie at 561-889-6734 or email her at [email protected]. See All Realtor listings on our website: www.WalkerRealEstateGroup.com.