Hard to believe it's October already.  Entering the 4th quarter of 2019, we are looking forward to the cooler temperatures and increase activity in the real estate market.  Singer Island saw a slowdown in activity towards the end of 2018 which has carried into 2019.  There were 122 condominium re-sales on Singer Island in the 1st nine months of 2019, an 18 percent decrease in the number of transactions as the same period in 2018.  In addition to the drop in re-sale transactions, re-sale volume dropped 15% from $105 million to $89 million.
Let's recap the 1st nine months of 2019 in condominium re-sales on Singer Island and the comparison with 2018: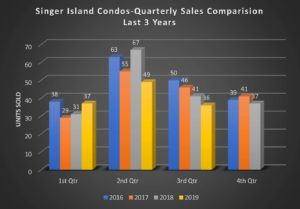 Approximately 59 percent of the sales (72) were below $500K year-to-date; in 2018, 51% of the sales were below $500K.
The highest re-sale this quarter was Oasis Singer Island 19A at $2,150,000 (a Walker Real Estate Group listing).
There were no short sales in the 3rd quarter.
Condo inventory ended the quarter at 144 units.
Price per square foot of the older condos (built 1969-1989) ended the quarter at $329, an 4% increase over the same period in 2018.  The price per square foot of the newer condos (built 2003-2008) finished at $645, a 6% increase compared to the 3rd quarter of 2018.
CLICK HERE: Singer Island 3rd Quarter 2019 Market Update
CLICK HERE: Singer Island September 2019 Market Update
The Ritz Carlton Residences to Boost Sales Activity
One of the major players in the Singer Island condo market is the Ritz Carlton Residences; with 242 residences and re-sale value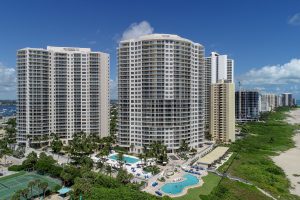 in the multi-million-dollar range, it has an impact on the condo re-sale market.  For the past several years, it has been undergoing extensive exterior renovations, hindering re-sales.  Now, renovations are complete, and the complex is back to its former glory.  Freshly painted and landscaped gives it a like-new look and re-sales are expected to be active this "Season".  Call Jeannie for a list of available residences.
In addition to the ultra-luxury Ritz Carlton, there are three more luxury condominium on Singer Island that range from just completed to under construction and near completion.
Vista Blue – the new 19-story, 58-unit building next to The Resort-Marriott was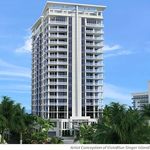 completed in mid-2018.  The units feature wrap-around terraces, Miele kitchen appliances and porcelain tile flooring. Common-area amenities include a swimming pool and sundeck overlooking the ocean and a gym, lounge and club room.  There are eight developer units left to sell, including a fabulous penthouse designed by Decorators Unlimited.
5000 North Ocean – This 19-story, 48-unit luxury high-rise, built by Kolter is scheduled for completion Fall of 2019; located on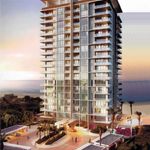 the north end of Singer Island between Toll Brother's Ocean's Edge and Beach Front.  Over half of the residences are under contract and will close this year.
Amrit Ocean Resort and Residences – This complex will consist of an 18-story tower and a 19-story tower named Peace and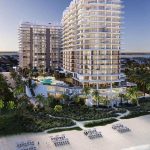 Happiness. There will be 182 condo units in total. The oceanfront project at 3100 Ocean Drive has topped off and is set to be completed in the first quarter of 2020.  The complex will include a spa and wellness facility. A beachfront garden will offer shaded areas for outdoor massages and yoga classes. An oceanfront demonstration kitchen will host cooking classes that address topics such as super foods and juice cleanses.
The Walker Real Estate Group keeps an eye on the pulse of the market and informs its customers of the trends so they can make better decisions whether it's buying, selling or just renting their Singer Island property. We are the Number One source for "What's Happening" on the Island!
The Walker Real Estate Group, as the #1 Luxury Sales Team on Singer Island, believes that providing our customers a true concierge experience has been a major factor in our success. Trust, integrity and knowledge of the market is our number one priority.
Call US today for a free confidential analysis of your home!
For more information on specific condominium sales activity contact Jeannie at 561-889-6734 or email her at [email protected].