"We are thankful that Hurricane Irma turned further west of the Palm Beaches than forecasted, minimizing damage to the area and allowing for a quick recovery. Our thoughts and prayers go out to those in other areas of Florida who have been affected by the devastation, and hope for a speedy recovery."
Entering the 4th quarter of 2017, we are hoping for cooler temperatures, less storms and increase activity in the real estate market.  As the election cycle wound down in late 2016, many analysts felt 2017 would be a good year for real estate after the turbulent election; some analysts forecasted that the markets needed another year before rebounding in 2018.  It looks as though they were correct.  2017 has seen a continued slowdown in sales activity compared to 2015.  There were only 122 condominium re-sales on Singer Island in the 1st nine months of 2017, an 18 percent decrease in the number of transactions as the same period in 2016; and a 22% drop from this time in 2015.
Let's recap the 1st nine months of 2017 in condominium re-sales on Singer Island and the comparison with 2016:
Approximately 45 percent of the sales (55) were below $500K year-to-date; in 2016, 60% of the sales were below $500K.
The average Days-on-Market (DOM) for these sales has declined to 121 (approximately 4 months) compared to 144 days for this period last year.
The highest re-sale this quarter was Ritz Carlton Residence 1402A at $3,200,000.
There were no short sales in the 3rd quarter.
Condo inventory ended the quarter at 142 units.
Price per square foot of the older condos (built 1969-1989) ended the quarter at $322, an 11% increase over the same period in 2016.  The price per square foot of the newer condos (built 2003-2008) finished at $566, a 5% increase compared to the 3rd quarter of 2016.
CLICK HERE: Singer Island 3rd Quarter 2017 Market Update
CLICK HERE: Singer Island September 2017 Market Update
Possible Changes Coming to The National Flood Insurance Program (NFIP)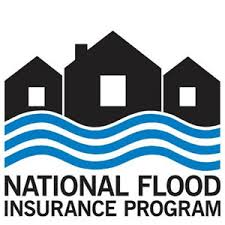 The recent string of hurricanes hitting the US has sparked a heated debate in Washington as the National Flood Insurance Program is set to expire December 8, 2017.
Thanks to the recent onslaught of hurricanes hitting Texas, Florida and Puerto Rico, there has never been a greater need for the program. But that need has also set off a new round of calls to dramatically overhaul a program that hasn't been able to sustain itself without major subsidies from the U.S. Treasury.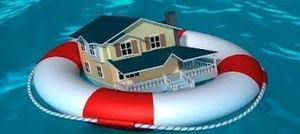 Established in 1968 to help homeowners living in flood-prone areas that private insurers wouldn't cover, the program has never been on steady financial footing, and continued construction in low-lying areas – as well as more frequent and powerful storms have put the NFIP deeply in the red.
As a result, Congress repeatedly finds itself re-authorizing new money to support the program. Even before Hurricanes Harvey and Irma, the program was set to expire on Sept. 30, which has been extended to Dec. 8.
Few home insurance policies cover flood damage, and nearly all U.S. flood insurance policies are issued through the program. To qualify for national flood insurance, a home must be in a community that has agreed to adopt and enforce various policies to reduce flooding risk; Florida carries more policies than any other state.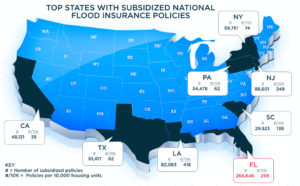 Although deeply in the RED, few members of Congress are politically willing to outright abolish the program; most believing it would likely destabilize real estate markets and property tax bases in their areas.  One option is to raise the premiums for government insurance to help sustain the program, discourage new construction in high-risk areas and hope that as rates rise, more private companies will enter the flood insurance market.  The downside to this option is that a substantial rise in rates will be more than some homeowners can afford.
Activists and members of Congress who want to overhaul the flood insurance program argue that government-subsidized insurance encourages more people to build in flood-prone areas – which then forces the government to rebuild their homes after every flood at taxpayer expense.  They're pushing for legislation that requires better flood plain mapping that takes climate change into account, stricter building regulations requiring measures like elevating homes and buildings to reduce flood risk, and setting sustainable insurance rates that won't shock the market.  A powerful trifecta of interests' groups comprised of bankers, real estate agents and home construction companies are fighting these efforts.
The situation is summed up by Texas Republican Rep. Pete Olson who said, "We've got to fix it because it's going bankrupt, people depend on it."
The question is "How?" given Congress' record of" kicking the can down the road".
The Walker Real Estate Group keeps an eye on the pulse of the market and informs its customers of the trends so they can make better decisions whether it's buying, selling or just renting their Singer Island property. We are the Number One source for "What's Happening" on the Island!
The Walker Real Estate Group, as the #1 Sales Team on Singer Island, believes that providing our customers a true concierge experience has been a major factor in our success. Trust, integrity and knowledge of the market is our number one priority.
Call US today for a free confidential analysis of your home!
For more information on specific condominium sales activity contact Jeannie at 561-889-6734 or email her at [email protected].