Learn more about
Amrit Ocean Resort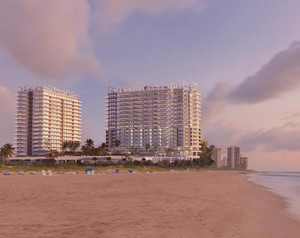 The Amrit Ocean Resort will include 198 condos and 155 hotel rooms. Condo prices range from $700,000-plus for 1,450-square-foot units to more than $4 million for penthouses.  Premier Sales Group of Fort Lauderdale will market the units; this is the same group that marketed the Ritz Carlton Residences on Singer Island.
The theme of the Amrit is health and wellness with the two towers named "Peace" and "Happiness".  The complex will include a spa and wellness facility. A beachfront...
Read more
Properties in
Amrit Ocean Resort
View our selection of available properties in the Amrit Ocean Resort area.