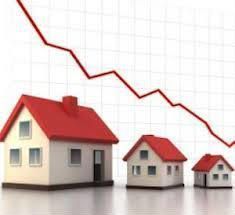 There are 186 condos for resale on Singer Island; only one condo closed within the past 7 days at 87% of list price after 120 days on the market.
The average 30-year fixed mortgage rate continues to drop this week reaching its lowest point since May 2013.  Mortgage buyer Freddie Mac said Thursday the average 30-year fixed-rate mortgage dipped to 3.54 percent from 3.60 percent last week. That is well below its level a year ago of 4.00 percent.
The average rate on 15-year fixed-rate mortgages declined to 2.81 percent from 2.87 percent.
Fueling fears is the deepening doubt about the strength of the U.S. economy and concern that Britons could vote to leave the European Union in a referendum next week.  Proponents of Britain remaining in the EU say a vote to leave could bring economic calamity to the country; feelings that helped depress the U.S. stock market for five straight days. It likely would roil global markets.
As expected, the Federal Reserve's policymakers decided at their meeting this past week to keep interest rates unchanged at 0.25 percent to 0.50 percent. In their announcement, the Fed officials said that while U.S. economic activity continues to strengthen, "the pace of improvement in the labor market has slowed," a reference to employment reports for April and May that were weaker than expected.
No industry expert polled this week by Bankrate.com predicted a rate increase. Most (54%) expect additional rate declines, while the rest (46%) foresee little change over the short term.
For more information on specific condominium sales activity contact Jeannie at 561-889-6734 or email her at [email protected].