Welcome to Tequesta
Advice is a click away
What Would You Like To Know?
Tequesta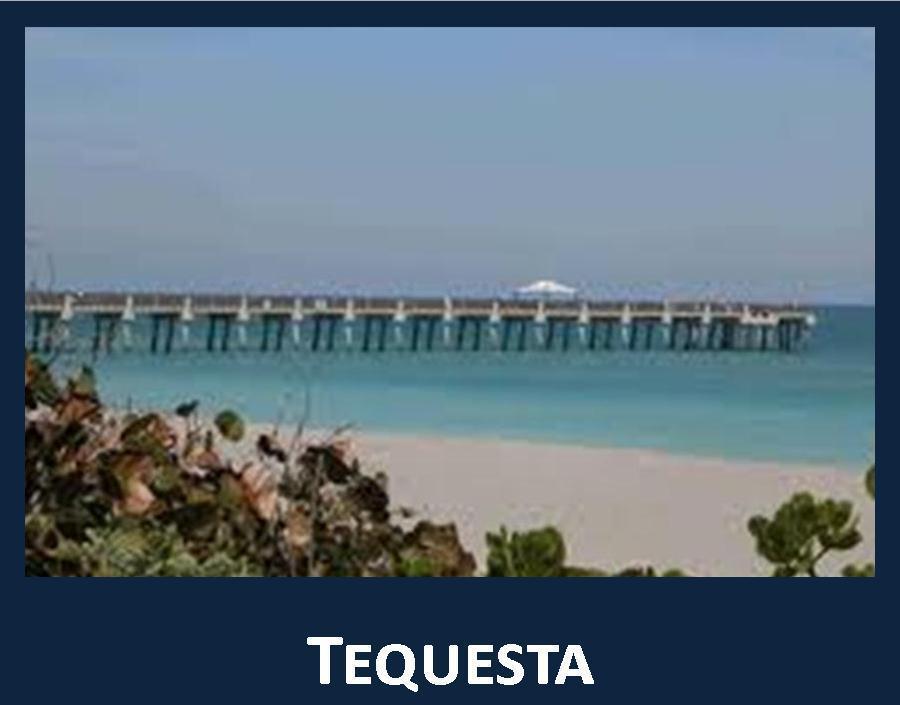 Tequesta is an incorporated village in Palm Beach County, Florida.   According to the United States Census Bureau, the village has a total area of 2.2 square miles (5.7 km²), of which 1.8 square miles (4.5 km²) is land and 0.5 square mile (1.2 km²) (20.81%) is water.
Most of the village is located on the mainland but parts of the village are on Jupiter Island, with small sections both north and south of the unincorporated, county-owned Coral Cove Park.
Property Listings
Property listings for Tequesta, Florida.
Market Analysis
Market analysis data for Tequesta, Florida.
Real Estate Market
Connector.

Median sale price last 12 mo.

Connector.

Avg. property tax

Connector.

Sale price lowest 12 mo.

Connector.

Sale price highest 12 mo.
Photo Gallery
View our gallery below for Tequesta, Florida.
Area and Demographic Statistics
This part graphically explains area and demographics stats for Tequesta, Florida.
Number of households
2,484
Household Avg. Income
92,352
Avg. year dwelling build
1979
| | |
| --- | --- |
| Population | 5,420 |
| Population Density | 2,405 |
| Median Age | 49 |
| | |
| --- | --- |
| Average value of the dwelling in which household lives | $327,324 |
| Avg. years a household has lived in dwelling. | 17 years |
Show me the National Index Comparison
Schools
This part contains all educational institutions in Tequesta, Florida.
The Best in
Tequesta
Browse through the top rated businesses in the most popular categories Tequesta, Florida has to offer.
Dine
Drink
Shop
Coffee
Workout
Groom
Pet Care