Singer Island
Population: 33,181
Median Home Sale: $120,000
Median Household Income: $41,150
Median Commute: 24.00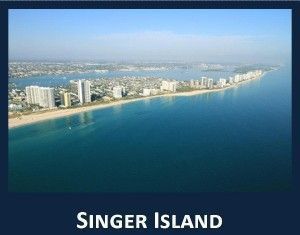 Singer Island is located on the Atlantic coast of Palm Beach County, Florida in the South Florida metropolitan area. Most of it is in the city of Riviera Beach, but the town of Palm Beach Shoresoccupies its southern tip. Its latitude of is 26.784 N and its longitude is -80.037 W. The easternmost point of Florida is located there in Palm Beach Shores. Singer Island is actually a peninsula and not an island. Before the Palm Beach Inlet was created, it was connected to island of Palm
Read More +
Singer Island
 is located on the 
Atlantic
 coast of 
Palm Beach County, Florida
 in the 
South Florida metropolitan area
. Most of it is in the city of 
Riviera Beach
, but the town of 
Palm Beach Shores
occupies its southern tip. Its latitude of is 26.784 N and its longitude is -80.037 W. The easternmost point of Florida is located there in Palm Beach Shores. Singer Island is actually a peninsula and not an island. Before the 
Palm Beach Inlet
 was created, it was connected to island of 
Palm Beach
 to the south.
[1]
Named after Palm Beach developer Paris Singer, a son of Isaac Singer, the Singer Sewing Machine magnate, Singer Island has parks, marinas, hiking and bike paths, as well as 47 miles (75.6 km) of sparkling white sand beaches[2] that has been considered one of the top five beaches in Palm Beach County.
In addition, Singer Island is located 3 miles (4.8 km) from North Palm Beach, 5.4 miles (8.7 km) from West Palm Beach, 5.4 miles (8.7 km) from Palm Beach Gardens, 6.2 miles (10.0 km) fromJuno Beach, and 10.6 miles (17.1 km) from Jupiter.
It is said that Singer Island was originally purchased by its Paris Singer as a gift for his mistress, who reportedly did not like it. Today it is a picturesque, upscale and pristine living place for thousands of condo owners. The tallest of these is the 42-story "Tiara", which was severely damaged by several hurricanes since 2004 and was still closed for repairs three years later.[3]Residents moved back into the building in 2008.[4]
Singer Island is home to professional golfer Michelle McGann, a longtime Singer Island resident. Singer Island was also home to rocker and E Street Band member Clarence Clemons. Read less –
Explore Singer Island Neighborhoods
Explore Singer Island Condo Buildings